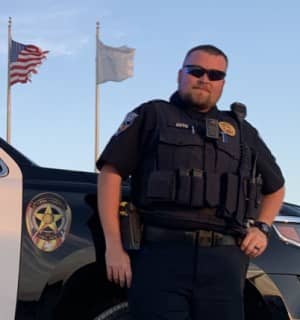 The industry of law enforcement has been changing rapidly over the last few years, and we understand that officers have more on their plates now than ever. This added pressure of being an officer can turn into more stress and anxiety, leading officers to sweat more and overheat while on the job. Being hot and sweaty can make officers uncomfortable, which leads to a cycle of being overwhelmed and overheated.To help lighten the load of officers and cool them down while on the job, we recommend our custom-tailored load bearing vest carriers.
Over the last few years, the health benefits of wearing BlueStone Safety load bearing vest carriers have been explored in great detail. After completing a research study, the Mayo Health Clinic and University of Wisconsin-Eau Claire found that BlueStone Safety custom load bearing vests help improve officer's posture by reducing slouching/ rounded shoulders, and they help alleviate hip, lower back, and sciatic pain. While this is all true, our LBVs also do something else extremely important: they help reduce heat rash and heat exhaustion.
Police officers work 8 hour, 10 hour, and even 12 hour shifts each week to protect and serve their communities. When heat exhaustion and heat rash are added to the equation during the warm months, this makes their job even more stressful. Without a load bearing vest, officers wear their body armor underneath their uniform shirt, and they usually have an extra shirt beneath the body armor as well. Adding the weight and extra layers on an already hot day makes officers experience sweat, heat exhaustion, and potentially heat rash from the friction.